An Honors Graduate of Emory University School of Law, Ms. Oinonen Assists Employees, The Injured, And Has An in Depth Understanding of Business Owner Concerns. A Conversation With Attorney, Julie Oinonen.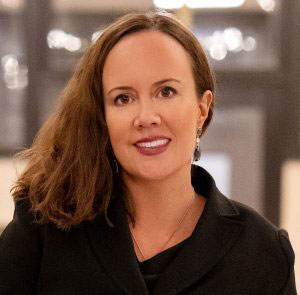 Q: When did you know you would pursue a career as an Attorney? 
JO: Prior to my career as an attorney, I was working in higher education in Los Angeles as a university administrator and was admitted into the Doctorate of Education program at UCLA so I faced a crossroads…whether to remain in academia or to go to law school. I chose to become a lawyer because I felt that I could help more people being in the trenches so to speak and my goal was always to become a plaintiff's civil trial lawyer. I specialize in wrongful death, civil rights, serious injury, employment, and education. 
Q: Can you share with our audience, the types of law you specialize in?
JO: Yes, we represent the underdog, the person who has been seriously injured by someone's negligence, the employee who is being discriminated or wrongfully terminated by their employer, or families who's loved one has died due to someone's wrongdoing. As a civil trial attorney, We do all types of civil cases and specialize in civil rights, wrongful death, employment, injury, and education. We also help small businesses and nonprofits ensure that they do the right thing, comply with the law, and avoid the risk of being sued.
Q: What aspects of the daily job of being a lawyer interest you the most?
JO: My favorite part of practicing law is the chess game of litigation, figuring out how you are going to beat the other side, and I enjoy being in a courtroom trial or cross examining someone in a deposition. 
Q: Can you share with our audience the type of pro-bono work you do?
JO: Yes we represent a lot of poor people who are oftentimes single mothers in bad situations with their landlord or their employer. Those cases we will often take on a contingency or pro bono, meaning the person doesn't have to have a lot of money to pay a lawyer upfront and sometimes won't even have to pay at all. 
Q: If we interviewed all your past clients … what is "one" common word that comes up when they describe working with your law firm?  
JO: Passionate---all my clients describe me as passionate regarding my cases, my clients, and helping them win.
Q: What was the most challenging part of law school for you?
JO: Once I got into Emory Law School, it was all a joy for me. I loved every bit of it and highly recommend Emory University School of Law. 
Q: What advice would you give to young women who want to pursue a career as an Attorney?
JO: No matter how smart you think you are; everyone needs to take an LSAT prep course. Good ones are through Testmasters180, Kaplan, and Princeton to name a few. The $1500 dollars or so you will invest will mean the difference between a full tuition scholarship and no scholarship or getting into a Tier One school vs a much lower ranked school.
Q: Were there moments in your career that were pivotal to getting where you are today?
JO: Going to Emory Law School was the best thing that I could have done. Getting into the Emory Law Mock Trial Society and the Kessler Eidson Trial Techniques program was truly pivotal in terms of helping me practice law and know how to try a case out the door. 
Q: What expectations did you have after graduating and receiving your law degree?
JO: I graduated during the economic implosion of 2009 where everyone was losing their legal jobs, so my classmates probably thought I was really crazy to have turned down the six figure big law job in D.C. to start my own law firm in Atlanta. But it was the best thing I ever did, and I haven't looked back. 
Q: What are the best practices you have employed to build a successful career? 
JO: I got lucky with the best paralegal I could ever hire, Michele. I try my very best to treat her right, so she won't quit on me. Treating people right whether it is the court clerks, the bailiffs, or your employees is essential to success. Put the investment in to get your return by following the golden rule and treating people—no matter what their class or status in life—as you would want to be treated will come back to you tenfold. 
Q: What has been the most interesting legal issue you've dealt with in your legal career?
JO: All civil rights work, particularly race discrimination cases in South Georgia. 
Q: What is it about your job that most excites you?
JO: Winning.
Q: What's your advice for women in male-dominated fields?
JO: Embrace who you are and be confident. Put in the hard work and preparation. You will soon be running circles around mediocrity. Help each other and be kind.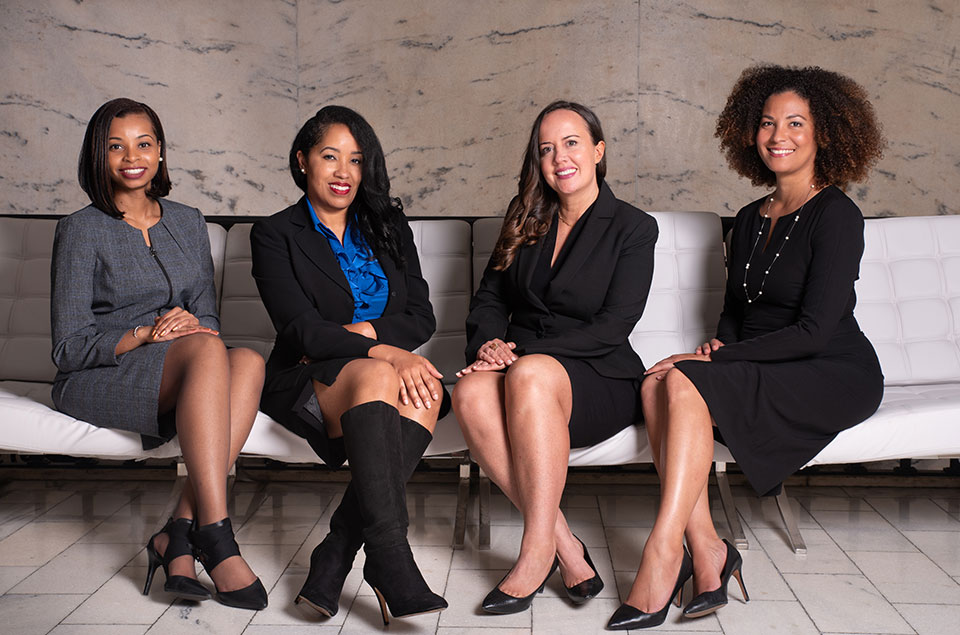 Q: What's the greatest fear you've had to overcome to get where you are today?  
JO: The LSAT was a really hard hurdle that was really scary to take and much harder than any law school test including in my opinion, the bar exam. 
Q: Which woman inspires you and why? 
JO: Women lawyers who have gone into public service in either the executive, legislative, or judicial branches have inspired me. People like Hillary Clinton, Kamala Harris, and Ruth Bader Ginsberg to name just a few. Also, fellow Atlanta lady boss lawyers like Amanda Farahany, Cheryl Legare, and Janet Hill are just a few of these women I have looked up to and admire. 
I think the trick is finding the good in others that you can seek to emulate while learning to avoid shortcomings and mistakes. All of us have good/bad, strength/weaknesses and we can all learn from each other. Last, the team of women that are a part of our law firm are an incredible inspiration to me. I am grateful to have the opportunity to work with Esther, Muna, Michele, and Chanel. We all make a great team. 

Q: Can you tell us how you manage your work life balance?
JO: Making sure I exercise everyday if I can. Movement is medicine and the endorphins help heal our physical as well as mental health. I'm a big proponent of therapy, every lawyer should use their six free sessions per year to manage stress. Why? Because the law is a jealous mistress as they say and can be all consuming of your time—meaning, no matter how much you devote to it, there is always more to do. Making sure you are able to step away and enjoy life is essential.
Taking the time to smell the roses—spending time with friends and loved ones, travelling, seeing art and beauty in this world. All of that is important to bring joy in our lives. Life is more than work. It is about the relationships and connections we make here on this earth by being kind to others, helping people, and doing our part to make this world a better place. We can do so in our career as lawyers but in order to be our best as human beings, it is important to learn how to step away and disconnect. 

Seven Things About Attorney Julie Oinonen

1. What are your favorite things to do in your free time? 
Travelling to foreign countries—I've travelled and lived throughout Europe, Asia, and Africa. I also love Peloton, the Atlanta Botanical Garden, and visiting art galleries. 
2. Among your friends, what are you best known for?
Loyalty and compassion. 
3. What's your favorite international food?
Korean. I lived in Seoul for a while and love the authentic spots on Buford Highway in Atlanta. 
4. Who is your favorite author? 
Zora Neale Hurston
5. What TV shows did you watch when you were a kid?
My parents were very strict, and we weren't allowed to watch much. But inexplicably, despite their strictness we were allowed to watch CHIPS, where I had a massive crush on Erik Estrada "Ponch".  
6. Favorite City?
Atlanta, there is no place I'd rather live. 
7. Tell me about the best vacation you've ever taken.
Jamaica 2021 Girls' Trip.