Attorney Bethaney Embry Jones is An Effective & Compassionate Attorney Who Guides Her Clients Through a Difficult Process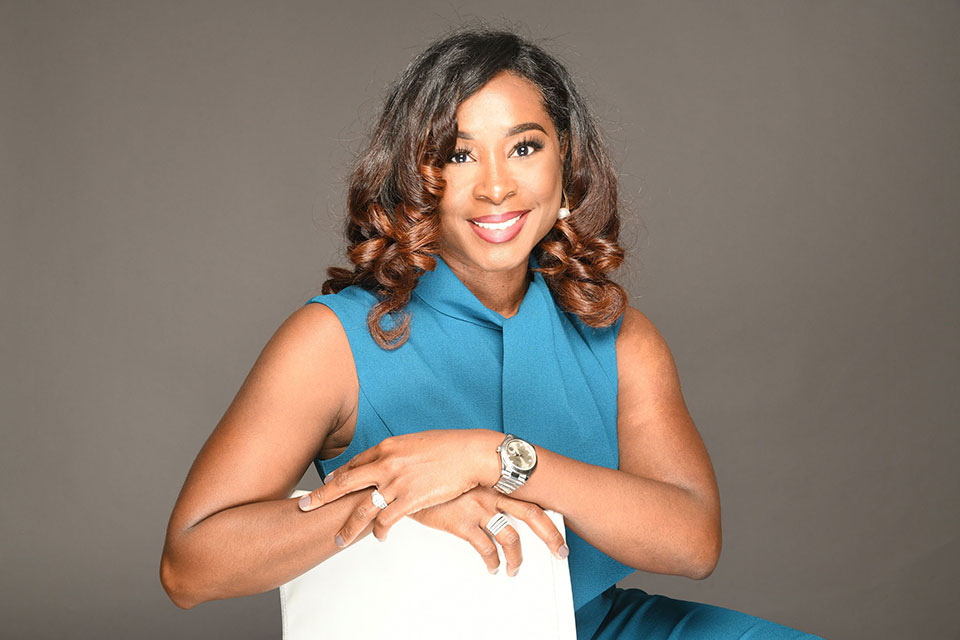 Bethaney has handled nearly every type of serious injury matter. She has single handedly settled and collected large settlements on behalf of her injured clients. This unique experience has afforded Bethaney a comprehensive knowledge of the practices and procedures of insurance companies. Simply put, she uses her knowledge to make certain that her injured client's rights are protected by obtaining maximum favorable results.
Bethaney's dedication to your satisfaction is second to none. It is the goal of The Embry Law Firm to provide our clients with the services they need to get the results they want. When you choose the Embry Law Firm, you choose to have your interest protected with sincerity and integrity.
Q: When did you know you would pursue a career as an Attorney?
BEJ: My mother worked at the local courthouse in my hometown. So, I grew up watching lawyers handle all types of cases in the courtroom. I decided when I was in the 7th grade, that I wanted to pursue a career in the law.  
Q: Can you share with our audience, the types of law you specialize in?
BEJ: At The Embry Law Firm, LLC we specialize serious personal injury matters such as Car Wrecks, Slip and Falls and Trucking cases. Additionally, we handle adoption matters.
Q: What aspects of the daily job of being a lawyer interest you the most?
BEJ: I love being my own boss. I enjoy the flexibility and autonomy that I am afforded with owning my own law firm. I also enjoy deciding what legal matters fit within our firm's culture. As a personal injury attorney, I enjoy assisting our injured clients with receiving the treatment that they need to rehabilitate their bodies so that they can resume a normal healthy life, if possible, based on the type of injury they have suffered. If they are unable to resume a normally healthy life, we work hard to ensure that they get the treatment that they need and the financial resources to be able to move forward with their lives. 
Q: What are the best practices you have employed to build a successful career? 
BEJ: The best practices that I have employed to build my career as an attorney are to treat everyone with the same level of respect that I desire, to stay abreast of the changes in the law so that I can effectively represent my clients, to build long lasting relationships with my peers and the clients we serve and to stay positive, prayerful, and grateful in tough times.
Q: What's the greatest fear you've had to overcome to get where you are today?  
BEJ: One of the greatest fears that I have had to overcome is public speaking. I have never enjoyed speaking in front of people that I do not know personally but being an attorney has allowed me to step outside of my shell to speak in front of jurors, speak as a panelist and speaker at several conferences.
Q: Can you tell our audience one of your most memorable moments your career?
BEJ: The most memorable moment in my career was handling my mother's personal injury case in 2010. At the time, I was not handling personal injury cases, but I wanted to make sure that my mother received the best legal services during her time of need. So, I studied personal injury law in order to negotiate my mother's claim. The arduous work paid off as I was able to assist my mother in receiving the most compensation that she could have received under her circumstances. It was memorable because I was able to give back to the one person who had given me all of the knowledge, advice and love that had guided me to this point in my career.   
Q: What's one lesson you've learned in your career that you can share with our audience?
BEJ: One lesson that I have learned in my career is to make strategic connections that are reciprocal. There will be several points in your career where you will need to lean on others to advance in your career.
Q: Can you tell us how you manage your work life balance?
BEJ: There is no secret to work life balance. Everyone will have a different journey to obtain a work life balance that works for them. There will be times when what one has created as a work life balance will need to be recalibrated. I currently manage my work life balance by delegating as many tasks as I can to achieve the overall work product. To effectively delegate, you must have the right team in place.  
Five Things About Attorney Bethaney Embry Jones

1. If you could share a meal with any 4 individuals, living or dead, who would they be? 
Oprah Winfrey, Jeff Bezos, Warren Buffett, and Valerie Daniels-Carter.
2. What's your favorite family tradition? 
We have a family reunion every June in a different city where one of our family members resides.  
3. What was the last book you really got into? 
Unapologetically Ambitious by Shelly Archambeau.
4. What's the most amazing adventures have you've ever been on? 
For my honeymoon we went to Bora Bora. While we were there we went snorkeling with Blacktip Reef Sharks.
5. What's your favorite quote or saying?
It could always be worst. 
6. Favorite Dessert? 
It is a tie between my mom's strawberry cake and pound cake. 
7. What's your signature drink? 
Red Sangria.
8. Cake or pie? 
My mom's homemade pound cake.