Her Practice is Committed to Making a Difference in The Lives of The People She Serves. A Conversation With Attorney & Author, Veronica Brinson.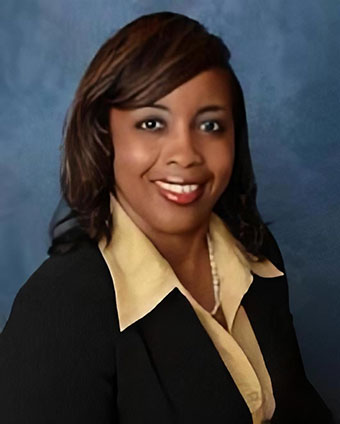 Attorney Veronica Brinson is a native of Macon, Georgia. She grew up in the inner city in South Macon. She contributes who she is today to her upbringing in South Macon in which she states tough situations and her desire to push forward in the face of challenges and obstacles made her the person she is today.
Ms. Brinson has organized seminars for State Bar of Georgia Continuing Education including Jury Trials Seminar 2010. She was also featured in a book published by the American Bar Association: The Road to Independence-101 Women Journeys to Starting Their Own Law Firm. In addition, Ms. Brinson was selected by the State Bar of Georgia Women in the Profession Committee for the Award Commitment to Excellence in 2009.

Q: When did you know you would pursue a career as an Attorney?
VB: I attended law school so I could better help myself, family, and community. I decided that I would make a meaningful difference, primarily for my parents and those folks most vulnerable in our community … as well as to contribute to the betterment of the community via my advocacy and solution oriented skills.
Q: Can you share with our audience, the types of law you specialize in?
VB: I have been operating my law office since June 1, 2003. My practice consists of appellate/post-trial matters, civil, and criminal law broadly. To break my areas of practice down regarding civil law (all that's noncriminal), I engage in certain family law cases, personal injury, some estate matters, and general litigation.
I am also looking into certain other areas of law; I am developing an interest in other areas too.

Q: What aspects of the daily job of being a lawyer interest you the most?
VB: In my current practice, one of the aspects of my daily job of being a lawyer which interest me most is the ability to think creatively about legal problems and solutions. As a solo entrepreneur, I like the ability to make independent decisions about cases. Additionally, I enjoy the aspect of putting plans together to help individuals or groups move forward. 
I like discovering those injustices which I can attempt to rectify for others, such as the ability to advocate for people who cannot always best advocate for themselves. I enjoy being a mediator in a sense indirectly in looking at two sides of an issue and finding or helping to find solutions where both parties feel comfortable moving forward.

Q: Why did you decide to attend law school?
VB: There was never a magic moment when I knew I would attend law school. I think the character traits which draw one to a legal education became apparent in maybe grade school. I have always had an interest in a sense of genuine justice. I have always been service oriented with a desire to help people solve problems. In college, I sort of figured out that the best way to pursue my passion for solving problems, pursuing justice, and helping myself and others was via a legal education. I am not really sure if it was the only way in hindsight, but it was one of the ways I could do so.
Q: What's the greatest fear you've had to overcome to get where you are today?  
VB: Fear is always present in one's growth process. I use my faith to process my fears. Some of my fears became a reality such as the death of my parents. I have grappled with the fear of losing my parents as I put so much time in addressing the wrongs of society. I do not know if you ever totally overcome various fears. I believe that you learn to cope with your fears and move forward in spite of them.
Q: Can you tell our audience one of your most memorable moments your career?
VB: One of the most memorable moments of my career was being sworn in as a lawyer with my parents present in Albany, Georgia where I was serving as a federal law clerk. I was sworn by a Superior Court judge in that county. It was a significant experience for me and my parents who come from humble backgrounds to see their daughter became a lawyer after graduating college and law school. They were significant in helping me as a single mother on said journey.
Q: What's one lesson you've learned in your career that you can share with our audience?
VB: One of the lessons I have learned in my career is to look at the big picture. How will I think about this decision, this tactic, down the road? Often, particular folks young in their careers may think about just winning and ignore the dignity and respect of others in handling cases and dealing with other human beings. Humbling experiences in law can teach you to better appreciate the dignity of other people. It can take many years for some folks to grapple this concept.
Q: Can you tell us how you manage your work life balance?
VB: I manage my work life balance via an appreciation of wellness personally and professionally. Such appreciation has to undergo consistent reevaluation. As a female, solo entrepreneur, it has been easy to put myself last. One has to learn that often to successfully help others, you have to prioritize putting yourself first at times too.
I manage my work life balance via my faith, exercise, reevaluating various wellness techniques, and applying certain principles in the book I wrote, "60 Gems of Wisdom."

Q: What would be the title of your autobiography?
VB: One of the titles of my autobiography would be: Bullies, Bitches, and Battles: The Veronica Brinson's Story.
Five Things About Attorney Veronica Brinson

1. If you could share a meal with any 4 individuals, living or dead, who would they be?
If I could share a meal with 4 individuals living or dead, it would be: my late mother, my late father, my late sister, and currently and collectively my children.
2. What was the last book you really got into?
The last book I got into was a book I wrote titled the "60 Gems of Wisdom." It is a paperback book of collected Gems and life lessons I have experienced. I use the book of Gems to encourage myself at times.
3. Best and worst flavor ice cream?
I like Butter Pecan Ice Cream. I pretty much stick with Butter Pecan Ice cream or chocolate, vanilla, or Sherbet … so, I do not really know of any worse ice cream.
4. What's your favorite quote or saying?
One of my favorite quotes, in the context of what I do, is "Injustice anywhere Is a threat to justice everywhere." Lately, I have been using the quote I came up with: "Everything impacts everything."
5. What would your perfect Saturday be like?  
In my free time, at this juncture in my life, I like to get a little gym workout or walk in during my free time because it helps me think and relax … it really helps me think and relax. Who knows? One day, I may do something more interesting during my free time but at this current moment such is very relaxing. I do not do so to lose weight or maintain my weight only but because exercise can be very relaxing and therapeutic.
You can also catch me watching a good Basketball game … I like to play it too!