She Prides Herself on Guiding Families Through The Challenges of Family Law Litigation & Mediation With Knowledge, Strength, & Expertise. Meet Atlanta Family Law Attorney Amy Martin.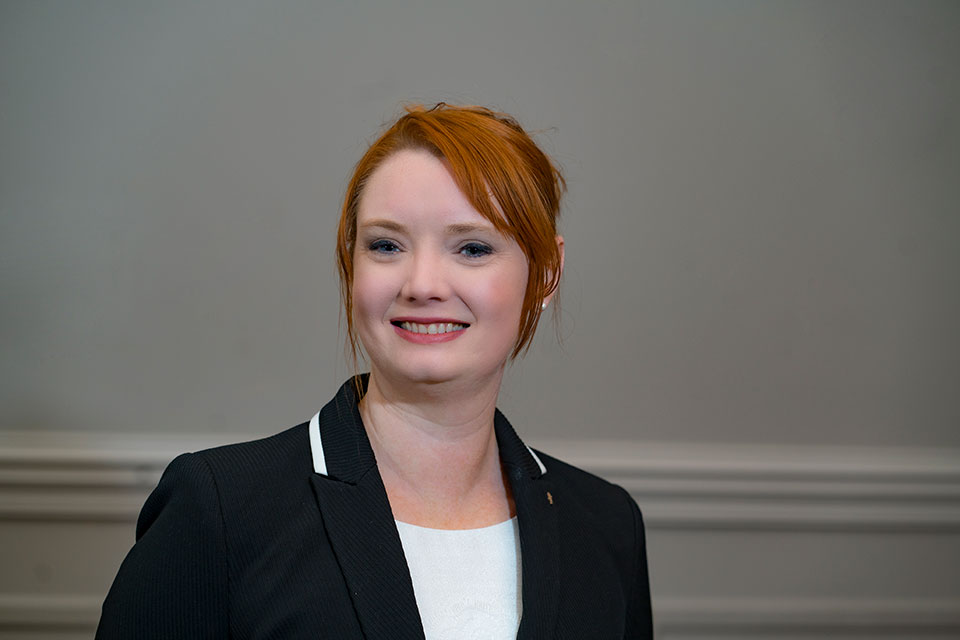 Q: When did you know you would pursue a career as an Attorney?
AM: For me, becoming an attorney was a goal that came full circle. As a child, I always said I wanted to be a lawyer and would dress up as one for school career days. But that was back when I had a very basic understanding of career options. I think everyone said something like doctor, lawyer, teacher, fireman. As a college student/young adult, I changed my mind A LOT. I wanted to be an actress, a social worker, an anthropologist (yes, really; I even majored in it for a year). I worked in public relations & marketing for a few years before getting a job as a paralegal. I ended up not stating law school until I was 30. In fact, I was halfway through a graduate level business program when I signed up for the LSAT. 
Q: Can you share with our audience, the types of law you specialize in?
AM: I handle mostly family law cases, and a little bit of real estate litigation. Most of my files are related to divorces, child support and child custody but I also do some landlord/tenant disputes.  
Q: What aspects of the daily job of being a lawyer interest you the most?
AM: I really love getting to work with so many different people. A lot of family law clients are going through one of the hardest phases of their life. That part can be challenging, but I do enjoy how much client interaction there is. You get to meet a lot of diverse people, and really learn a lot about them, their family, and their backgrounds.  
Q: What was the most challenging part of law school for you?
AM: To be honest, I loved almost everything about being in law school. Of course, I have always been a giant nerd who really loved school. Even so, I was nervous about taking that leap and changed my mind about going so many times. I was a single parent, in my 30s, with a stable job and there were not any law schools near my home. I had to quit my job and move to a new state away from my family. But then I got there, and everyone was in this new situation too. It was amazing how quickly you form bonds with other students, form a new support system and fall into new routines. So, I guess the most challenging part was deciding to do it; everything after that seemed to work itself out.
Q: What's the greatest fear you've had to overcome to get where you are today?  
AM: Most people call it fear of failure or imposters syndrome, but if I am being honest with myself, I would better describe it as fear of not being perfect. That was especially hard in the first year of practicing law because people were hiring me for a job that I did not entirely know how to do. I felt like I was bothering the more experienced attorneys every time I had a question or made a mistake. I was really concerned that even simple tasks were taking me way too long to complete. But they knew I was new at my job and remembered what it was like to still be in training. I was the only one with an irrational expectation that I would be perfect. 
Q: Can you tell our audience one of your most memorable moments in your career?
AM: This one is easy. It was my first eviction defense case for the Atlanta Volunteer Lawyers Foundation Saturday lawyers' program. At that point, I had only represented creditors, mostly banks and corporate landlords. I was not used to having my client present, much less having a client that was truly emotionally invested in the outcome. It felt like a lot of pressure, and I did not want to be the reason this lady lost her money and her home. First thing I noticed is that I was the only attorney there representing a tenant, which I think really shows the importance of this program. We did not even make it to the hearing; just settled. Afterwards, the client kept crying and hugging me and thanking me for being there.  
Q: What advice would you give to young women who want to pursue a career as an Attorney? 
AM: I would give anyone thinking about pursuing a career as an Attorney the same advice. First, I would highly recommend working in a law office in some capacity before making that decision. I was a paralegal for a few years after undergrad, but even a summer answering phone or working as a runner is a good idea. If you are thinking about going into litigation (court appearances), sit it on a few hearings; court is generally open to the public. I say this because a legal career in the real world can look very different than one on TV. I think a lot of people take on extra debt and school without knowing what they are getting themselves into. If after that, if is something you want to do, my best advice is do not get in your own way and never compare yourself to others. 
Q: Can you tell us how you manage your work life balance?
AM: Probably not very well sometimes. Technology is both the best and worst thing that has happened to work life balance. I was at a Pilates class with some friends a couple weeks ago and had to step out to take a phone call. I could hear one of my friends tell the instructor, "This happens all the time. She's an attorney." Ended up being a delivery driver that could have waited for an hour. So, I know we hear it all the time, but the main thing is to unplug after hours and on weekends. No one really needs to be checking work emails on a Sunday afternoon. Or at least turn off your notifications so you aren't hearing it in real time. 
Six Things About Attorney Amy Martin

1. Are you a morning person or a night owl?
Definitely a morning person. I've even started going to the gym before getting ready for work lately. 
 2. Tell me about the best vacation you've ever taken.
The summer after my first year of Law School I did a study abroad program in Berlin, Germany. The class was only two weeks, but me and one of my classmates decided to make a whole summer out of it. We started in Paris and traveled around staying in various hostiles and Airbnb's. Some were nice, others were not. We took the train around Italy and saw Milan, Tuscany, and Rome. Rome was my favorite. At one point we even ended up out in the Mediterranean on Malta for a night. It was amazing, and the best part was I got a really good friend out of it. In fact, earlier this summer, I was a bridesmaid for that classmate. 
3. What were you like in high school? 
I loved high school. I was definitely that kid with too much school spirit who helped plan pep rallies, anchored the morning announcements, and decorated for dances. I was in Student Council for 3 years and served as VP my senior year. I was also president of my Drama Club so that was a lot of fun. 
4. What would your perfect Saturday be like? 
Any perfect Saturday would need to start with perfect weather. I love Atlanta in the Spring because I can wake up and go for a short hike somewhere and still have time to swing by the Farmer's Market. Later that day I would want to meet my friends for dinner and drinks. We normally end up somewhere on the beltline. 
5. Would you rather cook or order in?
How long of a day have I had? I really enjoy cooking and I know it is better for you than most take out. But I still probably use Doordash more then I should. 
6. What was your favorite subject in school?
I loved history classes, especially anything really old like ancient or medieval times. I just wish we covered history from more parts of the world in school.