Attorney Jennifer L. DeLoach Understands the Many Legal Issues that a Family Can Face. She Offers Compassionate & Experienced Legal Counsel Regardless of the Situation, by Fostering Relationships Through Effective Communication.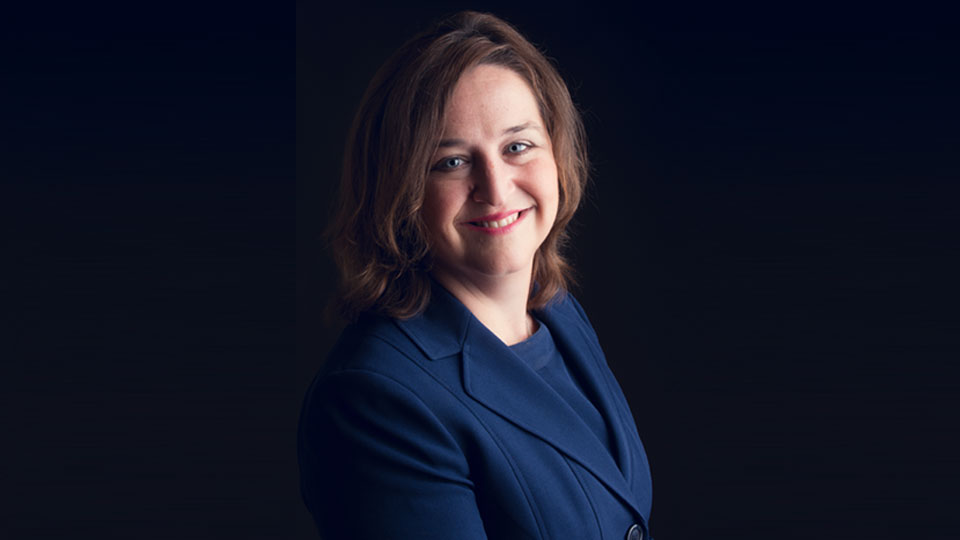 Q: After high school, where did you feel your career path would take you? 
JD: As a small child and all the way through high school, I aspired to become a novelist. I was always a big reader, and still am. I wanted to write historical fiction, especially, and in college I majored in history and English. It wasn't until the end of my college career that I realized I probably wasn't built for the career uncertainties of being a professional fiction writer, and that's when I started thinking seriously about law school.
Q: What was your first job? And how did it shape or impact you?
JD: My first job was working at Pretzel Time at Gwinnett Place Mall, which was still very much the place to be in the mid-90s. I still sometimes have dreams about folding pretzel dough into perfect knots! I only worked there for one summer, but I learned a lot. Mostly, I learned that the people you work with will make or break any job experience, no matter what you're doing, and that 'people skills' are a very important part of any job.
Q: Why did you decide to attend law school? Why University of Georgia School of Law?
JD: I was a bookworm, and so many of my literary heroes were lawyers. Atticus Finch, right? I was always drawn to movies, shows, and other stories about lawyers and court cases. I felt at that time that becoming a lawyer was a good way for me to leave the world a little better than I found it. I was well aware of UGA Law's excellent reputation, and that their affordable in-state tuition made them a far better option than other law schools.  
Q: Can you share with our audience, the types of law your firm specializes in?
JD: Personally, I do a lot of family law – divorces, name changes, adoptions. I also do a lot of estate planning – writing wills and trusts and other estate documents, guardianships, and intestate administrations. Our firm is full-service, so we also handle civil litigation, criminal defense, immigration, trademarks, and other business issues. 
Q: If we interviewed all your past clients … what is "one" common word that comes up when they describe working with your law firm?  
JD: "Helpful." I think that's the thing that stands out. We know who all of our clients are, and we know their stories. Our mission is to get to know the clients and their goals and then help make those goals a reality. 
Q: What aspects of the daily job of being a lawyer interest you the most?
JD: That I am always learning new things. Being a lawyer means you're constantly meeting people from all walks of life and are therefore learning about different jobs, different subjects. I really appreciate that no two days look the same for me, and that I have the chance to keep learning. 
Q: What are the plans for the firm's future?
JD: We'd like to continue expanding. At the beginning of last year, the firm had only two lawyers – myself and Robert Bexley. We then brought on Meighan Vargas, who brought experience in criminal law and immigration, so we were able to offer more services to our clients. I'd like to keep growing and expanding our fields of practice.
Q: Which woman inspires you and why? 
JD: Women in general inspire me! I'm lucky to have been shaped by a lot of phenomenal women. On a personal level, my mother inspires me because she's really demonstrated the concept of keeping your head up and getting on with it, even on the bad days, and on the good days there's really no one I'd rather share the happy times with. On a more macro level, a famous woman who has always inspired me is Queen Elizabeth II. She's sort of the world's grandmother now, but she represents a constancy and stalwartness that I think is great. She enlisted and served her country in World War II and embodies a lot of what we admire about the Greatest Generation. 
Q: What are some of the challenges you feel women face today?
JD: We're still dealing with the same double standards that have been around for years. Assertive women are labeled "hard to work with" when what people ought to say is "hard to push around." Friendly women are labeled as "soft" or "too nice." We're asked to justify our personal lives and choices on a regular basis, which doesn't happen to our male counterparts. My name is in the firm's title and on the door, but sometimes clients and opposing counsel automatically assume my male law partner is my boss. We still have work to do!  
Five Things About Attorney Jennifer L. Deloach

1.If you could talk to one famous person past or present, who would it be and why?
I've actually already had this experience! I was living in Los Angeles and ran into Ellen DeGeneres at Trader Joe's. She was filming a sketch for her show and had a few production assistants running around seeing which customers were willing to be on television. I didn't want to – I was home sick that day, and looked as awful as I felt, but I didn't want to pass up the opportunity to talk to Ellen. We spent about a minute filming the bit for her show, and then she moved onto the next person. After she finished, I asked her if I could talk to her for another minute or two. She stuck around. I told her that when I was figuring out my own coming out process, the world got so much better for gay people because she had just come out. I acknowledged that I knew she'd lost the sitcom and almost lost her career, and that things must have been really scary for her then. I thanked her for putting a human face on something too many people still saw as simply a political issue, because all of a sudden everyone in the country *knew* and *liked* someone who happened to be gay. She gave me an enormous hug and was so kind and gracious, even though she's probably heard a thousand people tell her something similar. I couldn't ask for a better "meeting a celebrity" story than that one. 
2.What were you like as a student? 
I was a daydreamer, and I was constantly doodling or sneaking a fiction book under my desk during instruction. Later, I figured out I probably had ADHD, but I'm sure it drove my teachers crazy back then. It made me a more sympathetic teacher when I taught middle and high school – I understood that for some students, they're actually paying better attention to you when it would look to the outside eye like they're not engaged, because they have to keep that other part of their mind busy so they can focus. 
3. If you were a superhero, what would your special powers be?
Flying – that's the one I'd want most! 
4. What app can't you live without?
Right now, it's Words With Friends or Jeopardy World Tour. 
5. What were you like in high school?
I was kind of nerdy. I did debate and drama club and the school newspaper! I think I was a little more 
BEXLEY & DELOACH, LLC
(770) 689-6006
www.bexleydeloach.com