As a Former Prosecutor, She has a Great Deal of Experience in Criminal & Immigration Defense. She's Experienced, Respected & Gets Results! Meet Atlanta Attorney, Meighan L. Vargas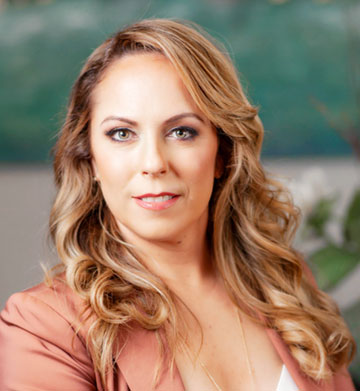 Q: Why did you decide to attend law school?
MV: Law is a calling for me. I love trial practice and some of the puzzles we have to solve. So, I decided I wanted to attend and then move on to help people using my education and skills. It sounds cliché but it's absolutely true, to this day.
Q: Share with us your experience as a prosecutor and why you decided to leave.
MV: I have experience as both an Assistant District Attorney and an Assistant Solicitor General, so I have prosecuted major felonies as well as misdemeanors. I feel it gives me a well-rounded approach and some additional skills I apply to my clients' cases. I chose to leave because it was right for me at the time. I have enjoyed practicing on both sides.
Q: Why did you decide to join a boutique law firm?
MV: I prefer a boutique law firm. The attention to clients is always personalized and we have a unique approach to helping our clients.
Q: What's one lesson you've learned in your career that you can share with our audience?
MV: ALWAYS do the right thing. All the time, even when nobody is looking. It matters.
Q: Which woman inspires you and why?
MV: My mother is a great inspiration for me. She is a consummate professional but also a great human. I'm grateful every day for her lessons.
Q: What are some of the challenges you feel women face today?
MV: There are still so many, particularly in a profession which appears to maintain noticeable gender bias in many facets. 
Q: What advice would you give to young women who want to purse a career as an Attorney?
MV: Be strong, be determined, be honest, and work hard. 
Five Things About Attorney Meighan L. Vargas
1. If you could talk to one famous person past or present, who would it be and why?
Oprah. I'd love to absorb some of her knowledge and ask about some of her experiences.
2. What inspires you?
Humanity. There are some very ugly parts, as we have all seen, but there are also some really beautiful aspects...people helping people, people doing the right thing. Istrive to always be a part of the "good stuff."
3. Favorite City?
My prior home in Milan, Italy.
4. If they made a movie of your life, who'd play you?
Ha, I would be more curious to know who others think should play me.
5. Have you ever met anyone famous?
Yes, several. I've lived in large cities in the US and overseas and have had occasion to meet a few. All the ones I've met have been pleasant and gracious.
BEXLEY & DELOACH, LLC
(770) 689-6006
www.bexleydeloach.com