An Atlanta Tradition of Giving Life to Your Dreams! A Conversation with Real Estate Agent, Tori Hughes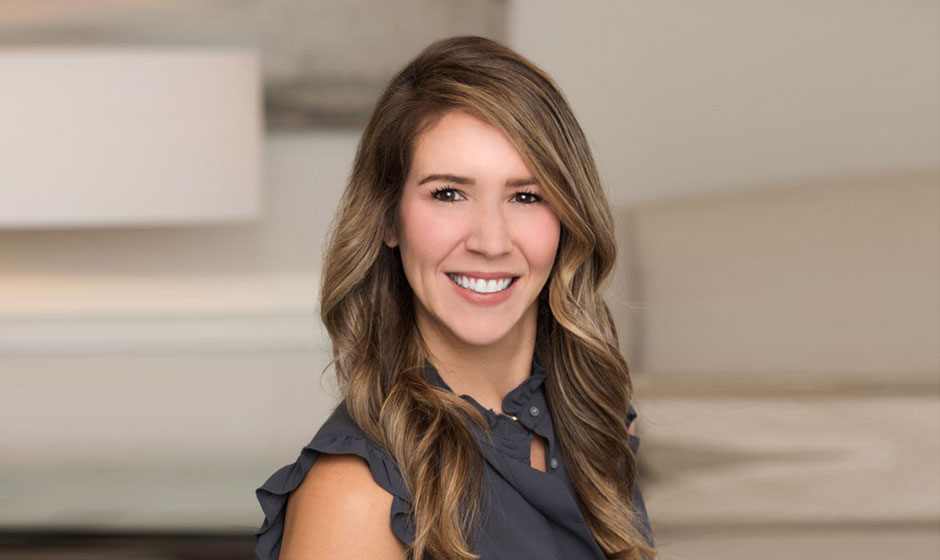 Q: After you graduated with a master's in accounting from the University of Tennessee … what led you to relocate to Atlanta and pursue Real Estate as a career?
TH: After graduation, I moved to Atlanta to start a career in accounting at Ernst & Young and later worked at Morgan Stanley in the Real Estate Fund Accounting Group. After taking time away from work to stay home with our young children, Cate and Connor, I was ready to reenter the workforce. I am thrilled to be working in Real Estate again and enjoy the opportunity to utilize my accounting, marketing, and relationship skills to serve my clients.  
Q: With many choices – why did you choose to join Harry Norman Realtors?

TH: Joining Harry Norman Realtors was a no brainer for me. My mother in law has been an agent with HNR for 10 years and I have always been impressed with the company. After being with the company for a while now I can say that I 100% made the correct decision. My values and goals completely align with HNR's. Mrs. Harry Norman started the company almost 90 years ago with the intent of providing every client a luxury real estate experience. This high level of customer service still defines Harry Norman. I am proud to be a part of the organization and utilize all of the tools they provide us as agents to serve my clients.  

Q: Can you share with our audience what Buyers & Sellers can expect when they work with you?
TH: As I mentioned above, my goal is to provide every client with a luxury real estate experience, regardless of the price point or number of transactions. In my opinion, everyone deserves the red carpet treatment. I want my clients to feel like they are my only client and priority. Buying or selling a home is a huge decision and change can be stressful. I want to take as much of the stress off of the clients by providing them with assistance in every aspect of the transaction.  
Q: How has technology changed the Real Estate industry over the years?
TH: Technology is the big buzz in the Real Estate industry right now. Tech has definitely changed the industry by giving us real-time information right at our fingertips. What does this mean for the consumer? In a competitive market, you must have a REALTOR that is a local market expert and who knows what is going on in their market. When a listing goes live, buyers are getting alerts sent straight to their cell phones. Knowing what is going on in my market before it is listed has given my clients a competitive advantage many times.  
Q: If we interviewed all your past clients … what is one common word that comes up when they describe working with you?
TH: Relational. My clients become my friends and our relationships usually extend beyond the closing table. During the buying or selling process, I spend a lot of time with my clients and really get to know them on a personal level. In order to help guide them in their decisions, I really need to determine their goals, dreams, and what makes them tick!  
Q: Tell us how you found your pup Graham?
TH: We found Graham online through a foster agency. We had just started looking for a dog to adopt. He was in Arkansas and as luck would have it my husband, Matt, was going there for work that week! He picked him up on a Friday and we surprised the kids that night!
Q: What do you like to do in your spare time?
TH: We enjoy all of the festivals in Roswell and really love just grabbing a coffee and walking around downtown Roswell. I also love to workout, volunteer with Roswell Women's Club and cook! Outside of Roswell, we love to travel down to 30A as often as possible.  
Q: Can you tell our audience one of your most memorable moments your career?
TH: One of the most memorable moments in my career was receiving an offer over listing price for friends who were moving to NYC to start new careers. Being able to call them and give them the news was so exciting. They were thrilled because the extra funds were going to really help them on their move.  
Q: What's one lesson you've learned in your career that you can share with our audience?
TH: Never be scared to ask a question. If I don't have an answer, I am always honest and tell my clients that I will find out. Honesty is the best policy.  
Q: Which woman inspires you and why? 
TH: Sara Blakely, the owner and founder of Spanx. I have followed her career for years, starting in college because she was a famous alumnus of my sorority. What I admire about Sara is her authenticity and insight to see that her products are so much more than just undergarments. They are giving women confidence and courage to step out of their own comfort zones.  
Q: What are some of the challenges you feel women face today?
TH: The pressure to do it all, all the time. I think because of social media and the media in general, we have more pressure than ever to be the perfect mom, keep the perfect house, have a successful career, workout, cook only organic, dress perfectly, the list goes on.  
Q: What advice would you give to young women who want to succeed in the workplace?
TH: Confidence! Find a way to develop confidence in yourself and do not be afraid to show it. When you believe in yourself, others will also. Mindset is half of the battle. If you believe you can do something you are halfway there.   
Four Things About Tori Hughes

1. What were you like as a student? 
I loved being a student. I actually miss studying…crazy I know! Some of my best memories of college were spent in the library working Accounting problems over and over again. I also had my fair share of fun though. Everything in life is about balance. If you work hard you can play hard too.  
2. If you were a superhero, what would your special powers be?
If I were a superhero, I would want to be able to duplicate myself. There are so many times I wish I had another "Tori." She could clean my house while I was spending time with my kids. Or run my errands while I am at work. Wouldn't that be nice?
3. What app can't you live without?
The calendar app! My business, my family and my social runs on it.  
4. What's your favorite part of the day?
The 30 minutes I spend with my coffee before everyone wakes up and the day begins. I try to start each day reading something inspirational and spending some quiet time alone.