A Union of Compassion + Healthcare for You & Your Family. A Conversation with Dr. Bhavisha Patel, O.D.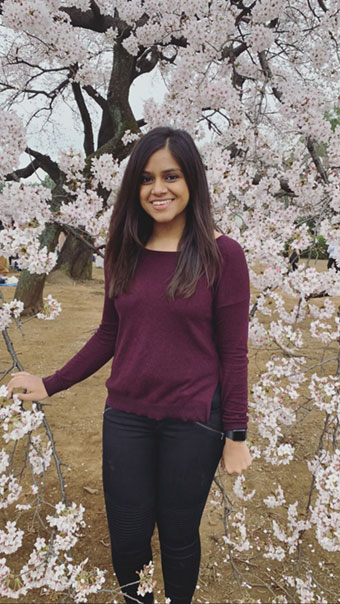 Q: After high school, did you have an idea of what your career path might be? 
BP: I had an idea that I wanted to be in the healthcare field but did not know exactly which career path to pursue. Eventually, I had the opportunity to intern at different medical offices during my undergraduate years, which helped me decide Optometry was for me. 
Q: Why did you choose to be an Optometrist? 
BP: Obp: OBP: Optometry is such a rewarding career. I love being a part of patient care and helping manage eye conditions and diseases. There are always different cases that I see every day which keeps me interested. The challenges I come across ensure that I am constantly learning. Essentially, I never get bored!  
Q: What are some of the vision correction options available today? 
BP: Some vision correction options include glasses, contact lenses and surgical correction like LASIK. However, the best option depends on a patient's specific prescription.  
Q: How often do you recommend a comprehensive eye exam? 
BP: I recommend an eye exam at least once a year for routine purposes, specifically for healthy individuals, unless recommended otherwise by a specialist.  
Q: What are the best ways we can care for our eyes? 
BP: I believe the best way we can care for our eyes is by staying compliant with routine eye exams and wearing sunglasses when outside. UV protection is extremely important as UV damage can cause conditions like age-related macula degeneration and accelerate the process of cataracts. 
Q: Are there lifestyle changes we can make to prevent or reduce risk of eye disease? 
BP: Overall good systemic health attributes to good eye health. Uncontrolled diabetes and high blood pressure can lead to irreversible vision loss; therefore, I recommend trying to have a good balance between a healthy diet and an exercise routine. 
Q: Can you tell our audience one of your most memorable moments your career? 
BP: One of the most memorable moments of my career by far was when I prescribed a little girl her first pair of glasses and she instantly became so happy because she was finally able to see. It made drastic changes to her grades in school! It was such a heartfelt moment and I will never forget it. 
Q: What advice would you give to young women who want to succeed in the workplace? 
BP: You will succeed in the workplace if you genuinely care about your patients' wellbeing. Be an advocate not only for your patient but also for your profession. Work hard, keep your mind open to learning more and always be curious.
Five Things About Dr. Bhavisha Patel, O.D. 

1. If you could talk to one famous person past or present, who would it be and why?
Ellen DeGeneres. She is so inspiring, successful, funny and smart. She stands up for what she believes in and uses her privileges to better the community. She is also always bringing joy and happiness to people's lives. She's a good example of who I aspire to be like.    
2. What were you like as a student? 
I had a good balance between studying and being social. 
3. If you were a superhero, what would your special powers be?
Invisibility  
4. What app can't you live without? 
Spotify  
5. Favorite food to eat? 
Mexican Cuisine