A Boutique Law Firm that is Client Focused & Results Driven, Meet Atlanta Attorney Lerae Funderburg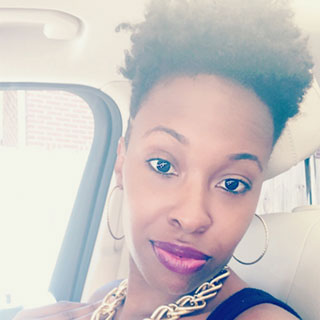 Q: How old were you when you knew you wanted to pursue a career in the legal field?
LF: If I'm being completely honest, I sort of fell into the law. I was one of those people that everyone always told was smart and that I should go to law school. After graduating with my bachelor's in criminal justice, law school seemed like the next logical step. I wasn't sold on the idea then, so I applied to grad school simultaneously. I always wanted to be an elementary school teacher, 3rd grade in fact. For some reason, I didn't get accepted into any grad schools and got into almost every law school I applied to. Law school really won by default. It even took me a long time to get into my career because I just didn't feel like it was for me. Now I do it because I am good at it and because people value my services. I don't think this is it for me though. A means to an end, not the end to a means. 
Q: What expectations did you have after graduating and receiving your law degree?
LF: I don't think I had many expectations because I knew many people who'd already gone through the process. What I did have was expectations I felt were placed on me. You go to law school, you take the bar, you practice law, that's what you do. Almost as if doing something else with my law degree wasn't an option, which was actually why I stuck it out in law school. I never thought I would actually practice law, just have the education and the validity that came with it. Soon I learned the respect of the degree and bar passage only came with the practice and I wasn't too keen on doing so. Eventually I did because I knew I needed to do something, and I've built a successful law practice in a couple short years, but like I said, this is not it for me. What is, I haven't quite put my finger on it yet, but it's something phenomenal. Sometimes I think I sound like a jerk for saying so because I know how many people struggle to get to where I am, and it appears as though I'm taking it for granted. I'm just a firm believer in doing good and doing you … and I want to be able to do both simultaneously. 
Q: How long have you practiced law?
LF: I've been a licensed attorney for 10 years. Crazy, right? Not sure how when I'm forever 21. I haven't practiced 10 years straight. I took 2.5 years off to be a mom to my first born and worked very minimally for a year or so thereafter. When I gave birth to my daughter in 2017, I revved up a bit, pushed forward on my solo practice and haven't stopped since. 
Q: What type of cases do you generally handle? 
LF: I don't handle cases, I handle matters. I'm not a litigator, I handle transactions. So, lots of paperwork and I stay away from court. The type of transactions I handle are business, entertainment, intellectual property, and estate planning. 
Q: Why did you decide to go on your own as opposed to working for a law firm?
LF: I was pretty much unemployable. Because I never wanted to be a lawyer, I wasn't playing the lawyer game. I didn't go through the "hazing" process and schmooze with senior attorneys in a false attempt to climb the ladder. I was always very much one of those people who didn't put up with very much and had an attitude like "I don't get paid enough for this sh**". And it didn't go well with the law firm culture. Some associates would cry in the bathrooms because their senior attorney tore them a new one, meanwhile I'm like "cash me outside" – not really, but really. And I was good for walking out on a job because my sanity was always so much more important than a check. When I thought about it, working for myself is the longest position I've ever held in life. 
Q: Funderburg Law firm is a boutique law firm … can you share with our audience, what boutique means as a business owner in the legal field?
LF: For me it means one of a kind. But in general terms it means a smaller firm that focuses on a particular niche or niches.
Q: Who is your typical client?
LF: For a while, my typical clients were music producers or indie music professionals. Over the past year, I've expanded to deal with small black businesses and women owned businesses, specifically mom-owned businesses. 
Q: Can you tell our audience one of your most memorable moments your career?
LF: Building a 6-figure practice with my infant on my hip, in the office daily, breastfeeding at consults, the whole nine. 
Q: What's one lesson you've learned in your career that you can share with our audience?
LF: I've learned that it's super important to learn who you are. It's a process and will not all be revealed to you in one day but being on the search and actively working to figure out who you are and obtain that self-awareness will be the difference between doing something and being a success.
Q: What advice would you give to young women who want to purse a career as an Attorney? 
LF: Do ONLY what feels right to you. ALWAYS.
Q: What's your advice for women in male-dominated fields?
LF: Don't lose sight of being a woman and all the strength and wisdom that comes along with it. Don't be a woman trying to be a man in a male dominated field. Be a woman in a male dominated field and dominate!
Five Things About Lerae Funderburg 
1. If you could talk to one famous person past or present, who would it be and why?
Michael Jackson. I would want to know about his childhood, how he coped growing up in the spotlight, why he was always a party to sexual abuse cases, how did he know he was a star, how he maintained true to who he was on the inside when the world painted him as a monster, if he wanted to die? I bet you were expecting some extraordinary response, like Thurgood Marshall or someone else in the legal field. I loved Michael Jackson. And I felt he was a tortured soul, but still managed to give the world so much. And I'm super curious as to how he maintained his strength all those years. And I want to know about his gift to change the world - the effect he had on people – it's unmatched. I've never seen anything like it since. I've never known a human being so supernatural. And I want to know his secret. 
2. What's your favorite Food to cook? 
Green beans
3. If you were a superhero, what would your special powers be?
Read minds
4. What app can't you live without?
I hate apps :-/
5. Where is your dream vacation? 
Tour of the world: 7-14 days in each country, visiting all of its historical landmarks, hidden wonders, and cultural sites.