Making it Possible Through Legal Knowledge & Wisdom, Meet Atlanta Attorney, Christine L. Mast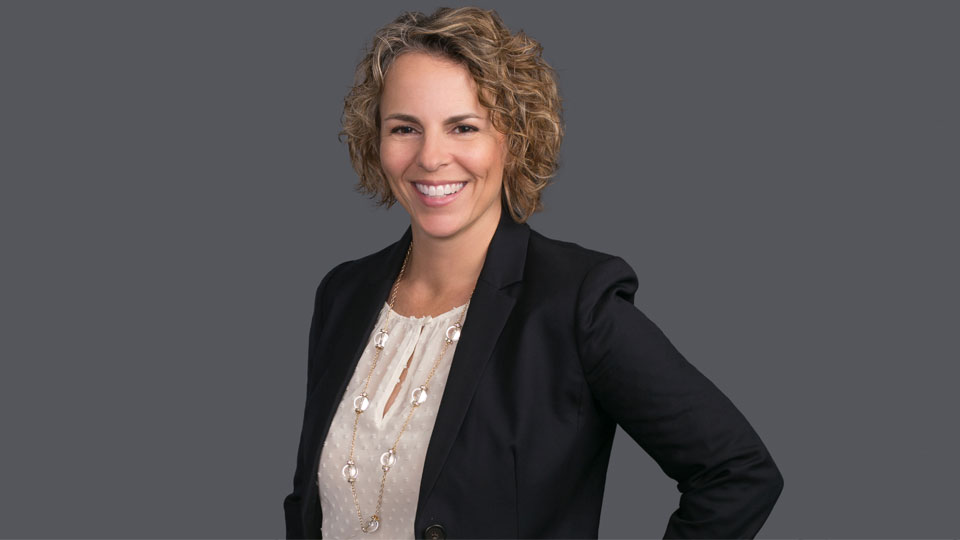 Q: How old were you when you knew you wanted to pursue a career in the legal field?
CM: Honestly, I was not one of those kids who always knew what I wanted to be when I grew up. I don't think I made the decision until my senior year in college after taking the LSAT, the GMAT along with interviewing for jobs.  
Q: What expectations did you have after graduating and receiving your law degree?
CM: Very few actually. With my student loans, I knew I would have to work my tail off and make sure I earned my keep. I was open to any city and any area of law. To my good fortune, I ended up a litigator in Atlanta with the firm I am still with today. 
Q: You earned your law degree in North Carolina; how did you end up in Georgia?
CM: Good fortune and Carolina loyalty. I managed to get an on-campus interview for a summer clerkship with then Freeman & Hawkins … it all really clicked with the two interviewers— my dear partners Lane Young, a fellow Tarheel, and Michael Goldman. I must have done alright that summer … they offered me an associate position that fall, which I instantly accepted, and have never left. 
Q: How long have you practiced law?
CM: 27 years, all with the same law firm.  
Q: What type of cases do you generally handle? 
CM: The majority of my cases are some variety of professional liability defense - Lawyers, Insurance professionals, Real Estate professionals, Accountants, Engineers - or disciplinary proceedings for those professionals. The rest of the time I typically split between a variety of general or commercial liability defense and insurance coverage. 
Q: What are some of the most popular topics you are asked to lecture on?
CM: My two favorite topics to teach are how to avoid malpractice and abusive litigation. I'm very honored to have the opportunity to lecture about these often. 
Q: Who is your typical client?
CM: Most often it's an individual professional or a small business and sometimes an insurance company.  
Q: What's the greatest fear you've had to overcome to get where you are today?  
CM: Fear of not knowing enough! When you are a young lawyer representing professionals who have many, many years under their belts, it can be incredibly daunting. And the substantive areas of law run the gamut, so the learning curves never stop. You simply have to get comfortable with the curve. 
Q: Can you tell our audience one of your most memorable moments your career?
CM: The first Georgia Supreme Court argument I presented. One of my partners and I were engaged to handle the appeal of an adverse legal malpractice judgment. We argued for Georgia to adopt restrictions against expert testimony on what a jury would have decided in a case but for the alleged malpractice by the attorney. When all was said and done, we were rewarded with a unanimous opinion reversing the judgment. A happy client and a great day. 
Q: What's one lesson you've learned in your career that you can share with our audience?
CM: It's best to be more prepared than your adversary but skill in thinking on your feet can get you through the times when you are not.  
Q: Which woman inspires you and why? 
CM: Julia Child. I watched her on TV as a little girl as she ran circles around those male TV Chefs. She reinvented herself repeatedly, did what she wanted how she wanted, and commanded respect without demanding it. 
Q: What are some of the challenges you feel women face today?
CM: "Having it all" is still the ultimate challenge for women who want successful careers and successful and full family lives. One side-effect challenge is being able to allow ourselves to acknowledge that success in both realms doesn't have to mean doing everything yourself and everything perfectly … I don't believe these are challenges facing women only. The law is a very demanding profession, particularly litigation. Your time is controlled largely by deadlines imposed by others. Available technology certainly is a significant help in managing the work-life balance but if you are great at what you do, you will be in high demand.  
Q: What advice would you give to young women who want to pursue a career as an Attorney? 
CM: You need to understand that law is going to be highly taxing, stressful and demanding. It is not a 9-5 job. But if you are up to the task, the intellectual as well as the financial rewards can be significant. 
Q: What's your advice for women in male-dominated fields?
CM: Be prepared, be confident and don't be afraid to voice your opinions - out loud.  
Five Things About Christine L. Mast
1. If you could talk to one famous person past or present, who would it be and why?
Justice Ginsburg. That's probably cliché for women lawyers these days. However, RBG is amazingly tough and resilient, an inspiration to us all.
2. Do you have a favorite quotation? 
Monty Python Black Knight "Just a flesh wound" 
3. If you were a superhero, what would your special powers be? 
I'd have eyes in the back of my head. 
4. What app can't you live without?
NYT Cooking. 
5. Do you have a hidden talent? 
I sing and play piano. 
Christine L. Mast
Senior Partner @ Hawkins Parnell, & Young LLP
(404) 614.7542
www.hpylaw.com/christine-l-mast