A Conversation with Third Generation Owner, Sachiyo Nakato Takahara of Nakato Japanese Restaurant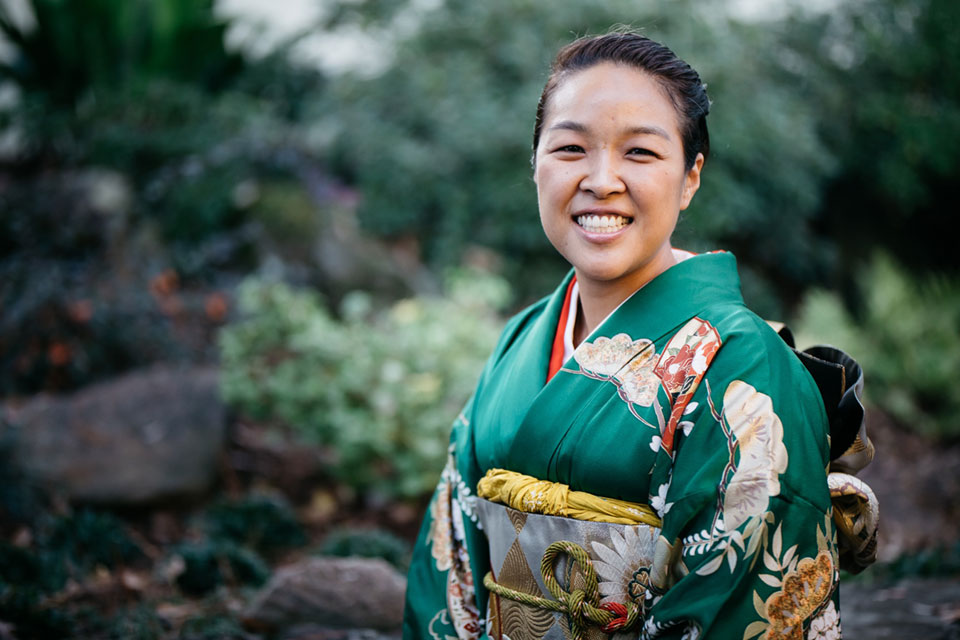 Q: Can you share with our audience about your passion for the restaurant business? 
SNT: Passion for "work" started at a very young age for me. I loved being at the restaurant getting attention from the employees as well as being around the hustle and bustle during the dinner rush and getting a Shirley Temple at the end of the shift. Passion for work has been imbedded into my DNA with a grandmother who immigrated with her son and daughter to start with nothing when she came to the states at the young age of 63. Growing up in that environment, I saw and felt what it meant to be supported by dedicated staff as well as working hard in the family business. 
Passion for the family restaurant business only came to me after I went away to college and started my own business. It was that I realized how much I appreciated the family business and how fortunate I was to be in a position to continue their legacy.
Q: As the mother of two young girls, would you want them to enter the family business?
SNT: I hope I successfully groom them to "want" to enter the family business, naturally. I also want to grow the business so that it's a big company where their talents shine. I'd love it if they used their abilities to make the company stronger and provide a wonderful place for them to work.  
Q: What are some of the things that you would say makes Nakato stand out amongst the other restaurants in Atlanta?
SNT: At Nakato, our goal is to not only provide guests with a delicious meal, but an experience that makes them feel the Japanese "omotenashi" hospitality and makes them feel comfortable and happy. A restaurant serving guests "good food" is a given, but we strive to make sure that the "good food" is paired with a "great experience".
Q: Can you tell our audience one of your most memorable moments in your career?
SNT: Celebrating the restaurant's 45th anniversary with my parents and the rest of the family. It's overwhelming to see and feel the energy that was in that one room, celebrating our family and our restaurant. The story that each individual had in relation to Nakato - whether it be one of the Nakato family members or our longtime guests or regulars – were all incredible. The impact that the family business and restaurant has had on each and every person in the room, was very touching and inspiring. All the reasons and answers to why I am continuing the family restaurant business was all in that one room.
Q: What's one lesson you've learned in your career that you can share with our audience?
SNT: I've learned how powerful a smile and a sincere greeting is in the hospitality industry.  
Q: Which woman inspires you and why? 
SNT: It's not one particular woman, but a working mother inspires me every single day. I always wonder how they make it happen. How they juggle work, life, and the relationships that they have with people. Looking inwards, I feel like a constant "juggling act" so I get inspiration from other working mothers.  
Q: What are some of the challenges you feel women face today?
SNT: Navigating career and motherhood.
Q: What advice would you give to young women who want to succeed in the workplace?
SNT: Play to your strengths and don't be easily offended. Know what you're good at and embrace it and be proud of it. Become the master of your strength so no offensive comments or criticism can take any power away from you. 
Q: What's your advice for women in male-dominated fields?
SNT: Empower other women and find a women mentor who has more experience or who inspires you.  
Three Things About Restaurateur, Sachiyo Nakato Takahara
1. Who's been your biggest influence in your life?
Biggest influence would be Grandmom Nakato who moved to the US in her 60s and started a business from scratch. She is the reason for me being in the states as well as being in the restaurant industry.
2. If you were a superhero, what would your special powers be?
To travel back in time to ask questions to the people who created the culinary traditions.
3. What app can't you live without?
It's not an app but the camera on the cell phone has changed how I document my business as well as family. It has become a photo diary as well as a strong business tool.