Just Because, You Can't Control What Life Throws at You, Doesn't Mean You Can't Control How to Handle it, Meet Jill Heineck, Cancer Survivor & Associate Broker, Realtor of Heineck & Company / Keller Williams Realty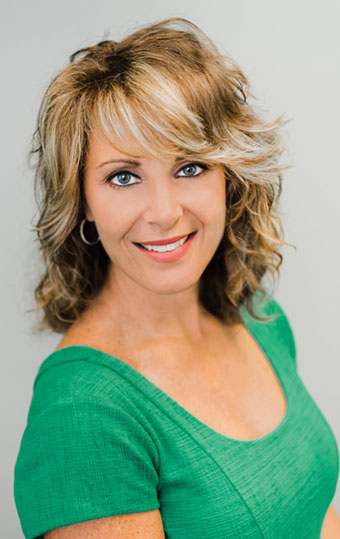 Q: Can you share with us what made you decide to have a career in Real Estate?
JH: I really fell into it, which sounds so funny to say. 18 months before the 1996 Olympics, the market was on fire, and some of our friends were investing in real estate, flipping, and making a killing. Both of us still working in our day jobs, decided that we would give it a try. Suffice it to say, it was a very expensive learning experience that led me to become an advisor to others on what not to do. 
Q: At the start of your career, what do you wish you had known?
JH: I wish I had known the unglamorous part of owning a business. I was very excited and informed on what owning my own business could mean to me and my future family etc., but there are so many things that just have to be experienced. I also wish I had known that real estate school is not an education how the real estate business is done. LOL
Q: What was your first job? And how did it shape or impact you?
JH: Wow, that takes me way back. My first job was babysitting … I always meant to work within my own terms! It taught me responsibility, the value of a dollar, and time management, even at age 13.
Q: What are some of the best practices you have employed to enjoy a successful career?
JH: I interview the prospective clients as much as they are interviewing me. This mindset has served me very well. I have become really comfortable with walking away from an opportunity if my gut is telling me to do so. I will admit that to this day, there have been a few instances where I ignored my gut and it bit me … badly! 
Q: Can you share with our audience what Buyers & Sellers can expect when they work with the Heineck & Company?
JH: Transparency, Rapid response, Accessibility, High-touch communication strategy and Follow-through.
Q: How has technology changed the Real Estate industry over the years?
JH: It has become our partner in business. Buyers understand upfront that it is possible they may "find "the house that they love first given all the access we have online … and that Heineck & Company is there to do a deep dive on the property and come up with a strong offer strategy. Our sellers are instantly set up on market activity updates so that they can be on top of the competition, to understand what buyers are comparing their homes to. Technology has sped up our transaction time significantly, which is a bonus given the rate of speed at which the World of Work is currently operating at.
Q: Tell us about your work as a Speaker and Author?
JH: I have had the honor to speak to fellow professionals on how to partner well with Realtors, how to leverage social media for relocation success as well as how it ties in perfectly with an onboarding program. I have been a collaborating author of two books, Cultivating Culture and Humans@Work, as the relocation expert, speaking to the visceral impact a relocation has on the corporate HR strategy and the bottom line.
Q: Share with us some of the causes and charities that are important to you and why?
JH: I recently was nominated for the 2019 LLS Man and Woman of the Year campaign. Our class of 30 Atlanta professionals were tasked to raise $1.6M in just 10 weeks. I am happy to report that we surpassed that goal by $1M! I have been involved with LLS since becoming a runner at age 40, as a five-year cancer survivor. It has been a very rewarding experience to see the impact the funds raised in action - in front of our eyes.
Q: Can you tell our audience one of your most memorable moments your career?
JH: Honestly … it's all a blur!
Q: What's one lesson you've learned in your career that you can share with our audience?
JH: One size does not fit all. Design your business for YOUR life, YOUR goals. What others choose to do is not what YOU must do. 
Q: What behavior or personality trait do you most attribute to your success?
JH: I am not lazy! 
Q: Every cancer survivor has a story, usually one filled with fear, hope and courage. Do you mind sharing yours?
JH: At the time of my diagnosis, I was at the highest money-making point I had been in my business, and it was booming. I remember lying on my couch on my Blackberry (LOL) lead generating and following up, trying to keep everything rolling. From the couch, my team was amazing. But at the end of the day, my name is on the door. It was an emotional struggle to be so young, at the height of my then-career, only to have to sit on the sideline and deal with cancer. Then to come back to the market six months after finishing chemo, to find that the market had blown up. Needless to say, it was a very harrowing time. 
Q: Which woman inspires you and why?
JH: I wouldn't say that one woman inspires - but many. I love Sara Blakely's persistence; I jumped for joy when Jennifer Hudson won her Golden Globe … after "losing" American Idol and getting harsh words from Simon. A college classmate and fellow college singer, Ali Brown, has crashed through every barrier sent her way and has herself become an icon … designed her life and her business the way SHE envisioned it should be. 
Q: What are some of the challenges you feel women face today?
JH: Other women.
Q: What's your advice for women in male-dominated fields?
JH: Do your homework. be a student of the market. Know your numbers. Know your strengths and play right to them. Without hesitation and unapologetically.
Q: What advice would you give to young women who want to succeed in the workplace?
JH: Don't ever be afraid to ask for help. It's a sign of strength. Seek out a mentor out of the gate. Know your worth … and FAKE IT, TIL YOU MAKE IT!!
Five Things About Jill Heineck

1. If you could talk to one famous person past or present, who would it be and why?
World-renowned college basketball coach, Jim Calhoun. I am DYING to get the real story on my husband!!! 
2. Where is your favorite vacation spot?   
Anguilla 
3. If you were a superhero, what would your special powers be?
Transporting
4. How do you release stress?  
Giant belly laughs
5. What's the best piece of advice anyone's given you?  
Trust yourself, (Still working on that).
Jill Heineck, Associate Broker, Realtor
Heineck & Company | Keller Williams Realty Peachtree Road 804 Town Blvd. #A2040
Atlanta, GA 30319
Residential / Commercial / Relocation
www.heineckandcompany.com