Where Potential Meets Opportunity, Meet Atlanta Resident Anne Marie Tison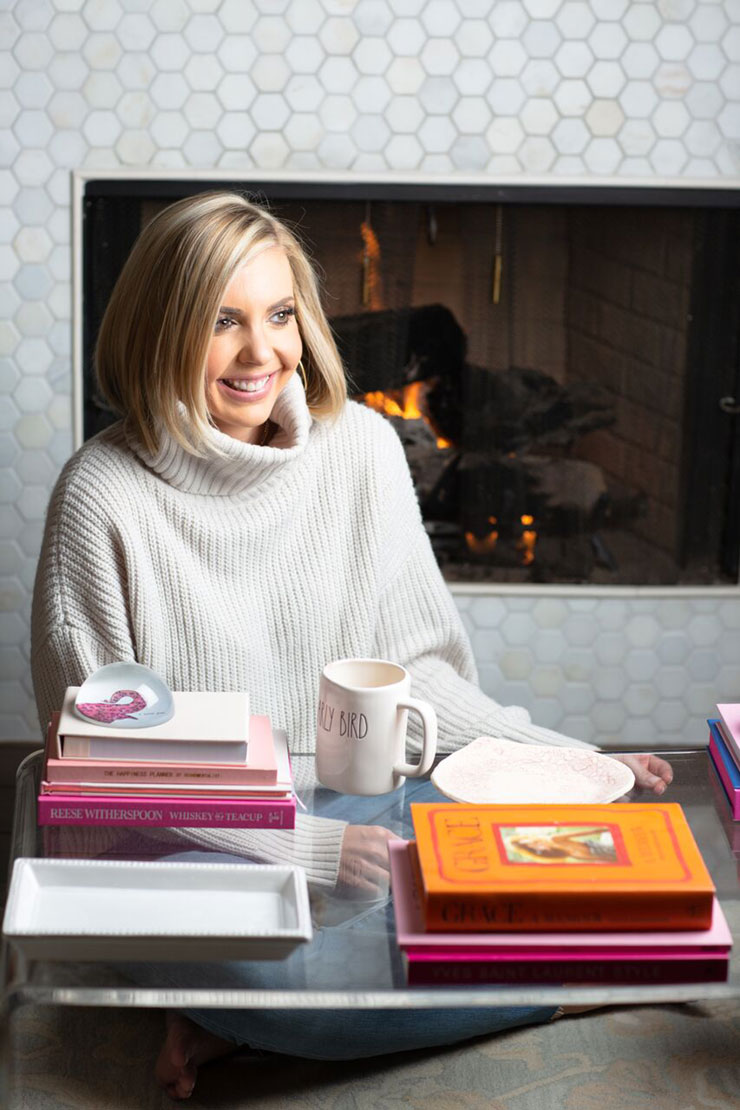 Q: Tell us about turnerboone and your position as Account Executive.
AMT: turnerboone is 100% women owned, Haworth Best in Class, commercial furniture dealership in the heart of Atlanta. At turnerboone, we begin every relationship by welcoming clients to our team and partnering with them in the pursuit of perfection. We align with the city's most influential commercial real estate players to outfit commercial spaces with beautiful interiors. turnerboone was selected as one of Forbes Magazine's smallest giants in 2017, and we pride ourselves on putting our client's first. As an account executive, I utilize my ability to connect with others to grow new business and leave a lasting impact with our clients. It's here, with turnerboone, where I have found Anne Marie again. 
Q: What made you choose this type of industry as a career?
AMT: Ha-I think the industry chose me. The paths we take on this earth certainly have some unexpected twists and turns. I entered this industry after 10 years in a highly demanding and intense role in medical sales. It's a role I was honored to have, but ultimately left behind to find a life outside of my career. I am a people person. I thrive on relationships. It was a longstanding personal relationship that propelled me into this fascinating and might I add, intricate role at turnerboone. 
Q: What was your major when you attended the University of Georgia?
AMT: Consumer Economics
Q: What were some of the goals you set for yourself after you graduated from high school?
AMT: My late grandfather, R. Harold Harrison founded a successful poultry business, Harrison Poultry. My admiration for him courses through my veins-- I can't even describe it. He built his company from nothing, motivated through his family's hunger during the Great Depression. He was self-made, and his legacy is the epitome of the American Dream. I didn't know what career path I wanted to follow when I started college, but I knew I wanted one that would be tough and challenging, clearly setting me apart from my peers. He passed away about a year before graduation but above all, I knew I wanted nothing more than to make him extremely proud. 
Q: What's one lesson you've learned in life that you can share with our audience?
AMT: Oh, wow. Well, I think it's taken me 35 years to get here. But, at the end of the day, joy, peace and contentment start from within. If someone doesn't approve of you, shake it off and be sure to stand by your true self. I still work to practice this daily but am making strides. It's taken me a really long time to get here but, man, is it freeing catching glimpses of the truth.  
Q: What would you say is your greatest professional accomplishment so far?
AMT: I attended a rigorous program to enter medical device sales. I was the first one hired out of my class and later went to finish #1 in my class during the company's training program. This is proof that hard work and dedication pay off. When I put my mind to something, I do whatever it takes to succeed. I bring that same attitude to work at turnerboone every day.
Q: Which woman inspires you and why?
AMT: Well, two immediately come to mind. First, my mother. She is the light of my life. She's chosen grace and kindness when the model was against it. She's an angel, and I'm beyond blessed to have her. 
One of my best friends, Laura Whitaker, executive director of ESP, has built a business on service to children and young adults with disabilities. She's built it on faith and with a level of commitment I've never witnessed before. She's also a wife, a mother to three of the gentlest and kind-hearted children you've ever met, a sister, a daughter, and the best friend. She's also the toughest person I've ever met. She's proof that we can have it all and do it all well. #goals 

Q: What are some of the challenges you feel women face today?
AMT: I think we live in a day and age where women have proven to be just as smart, if not smarter and as capable as men. We face more intense scrutiny and judgement while the adage boys will be boys still exists. I feel this line in the sand holds women to different set of standards. 
Q: What advice would you give to young women entering the workplace?
AMT: Most importantly, stick up for yourself. At the end of the day, you remain your greatest advocate! Be diligent and fight for yourself.
Q: Can you tell us how you manage your work life balance?
AMT: Well, I was married to my previous career and didn't have any balance. That's why I said above I've found Anne Marie again at turnerboone. This isn't to suggest I don't work really hard now; rather it means I take better care of myself and make sure I have enough to give to others. I would like to get married and have a family one day, and I am finally adamant about taking the time to go after things I want. I am finally taking care of myself and consequently have the space to take great care of others, too.
Q: What do you like the most about living in the Atlanta Area?
AMT: Oh, everything except the traffic. The food is divine, there is a lot of diversity, and there is so much to do. I love the seasons, too. The opportunities here are endless.
Five Things About Anne Marie Tison

1. If you were a superhero, what would your special powers be?
Wonder Woman- superhuman strength, durability, the power of flight, and accelerated healing.
2. What's your favorite thing to do in your free time?
Workout and watch football -- both especially with family and friends
3. Who's been the biggest influence in your life? 
My grandfather, R. Harold Harrison  
4. What app can't you live without? 
Instagram
5. If you could talk to one famous person past or present, who would it be and why?
Neil Armstrong. I am fascinated with outer space and would love to hear firsthand about his trip to the moon!